At Al Toque Peruvian Kitchen, we serve the best Latin food on this side of the border. Our dishes are always well-received by our customers using recipes passed down from generation to generation and fresh ingredients that are locally sourced. From savory ceviche to hearty lomo saltado, everything is flavored to perfection with the right balance of seasoning and spice; and our homemade anji verde adds just the right touch to an already fantastic meal. To satisfy all of your Latin food cravings, please visit us at Al Toque Peruvian Kitchen today!
Appetizers
Various small bites to get your taste buds warmed up or for you to enjoy with a friend.

Calamar Frito – Fried Calamari complimented with salsa criolla – $11
Salchipapa – Homemade French Fries with sausage topped off with ketchup, mustard, mayo, and Aji – $9
Yucca Frita – Fried Yucca complimented with Aji and Huancaina – $7
Platanos Fritas – Sweet plantains fried – $7
Papa A La Huancaina – Potatoes with Peruvian Cheese Sauce topped with an egg and olive – $7
Saltados
Traditional Peruvian stir fry dish sautéed with onions and tomato complimented with homemade fries and rice.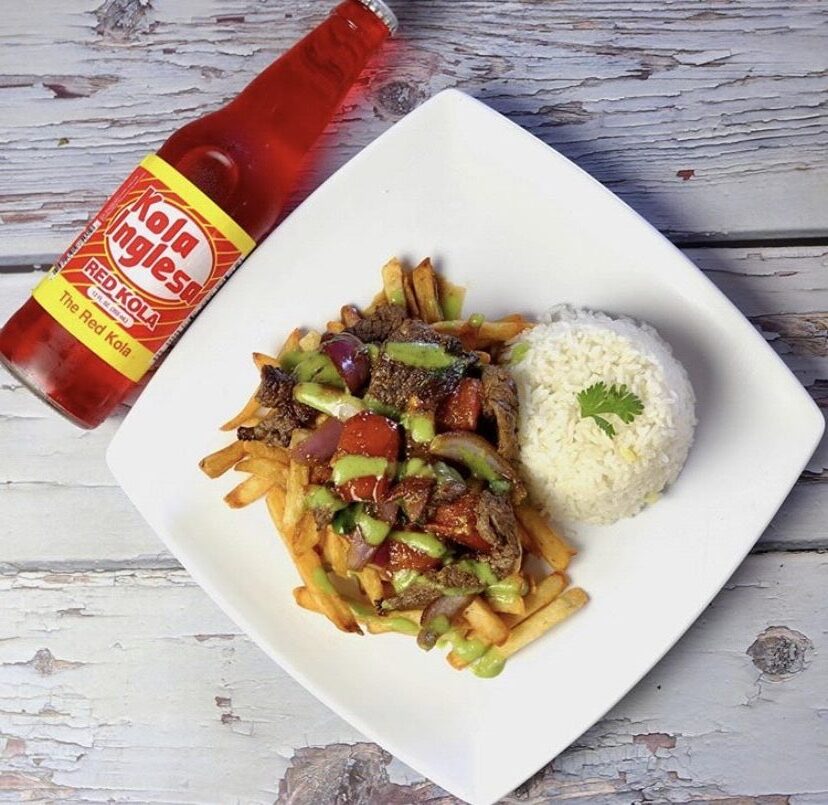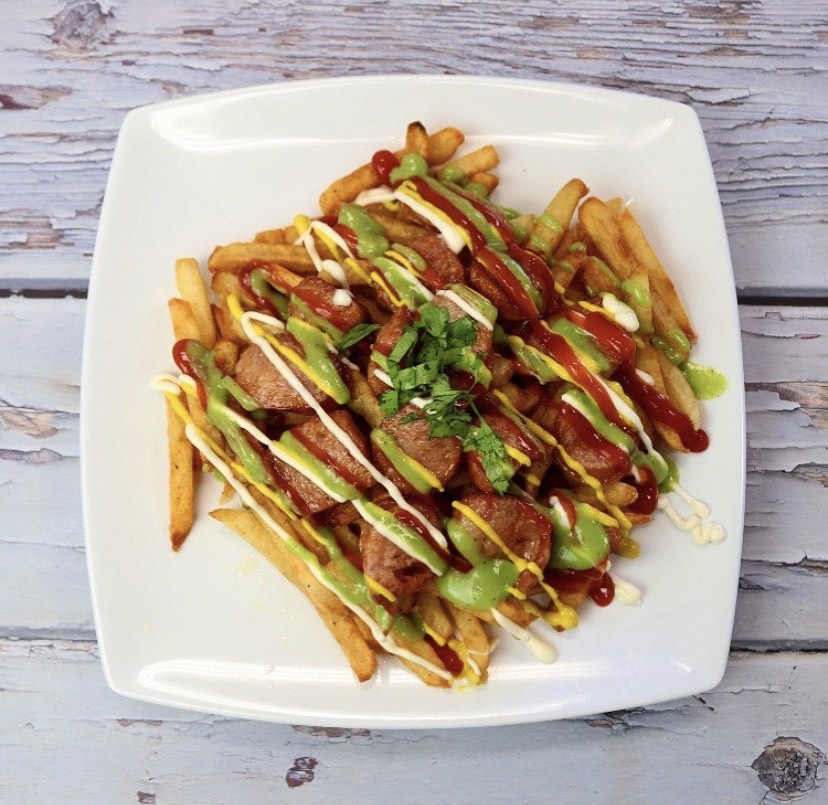 Ribeye – $12
Chicken – $12
Shrimp – $13
Mar y Tierra – $14
Especial – $15
Tallarines
Linguini sautéed with onions, tomatoes, and your choice of protein topped off with green onion.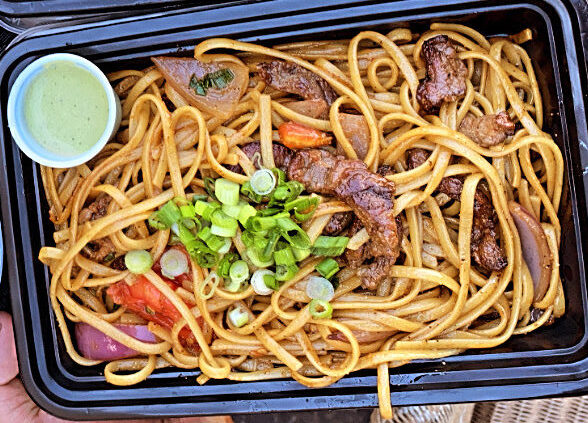 Ribeye – $12
Chicken – $12
Shrimp – $14
Mar y Tierra – $14
Chaufas
Traditional Peruvian Fried rice combining eggs, green onion, soy sauce, and your choice of protein cooked over high flames, wok style.

Ribeye – $12
Chicken – $12
Shrimp – $13
Mar y Tierra – $14
Especial – $15
Ceviche
Fresh Swai marinated in lime juice with Rocoto complimented with Cancha, Chocio, Sweet Potato, and Potato.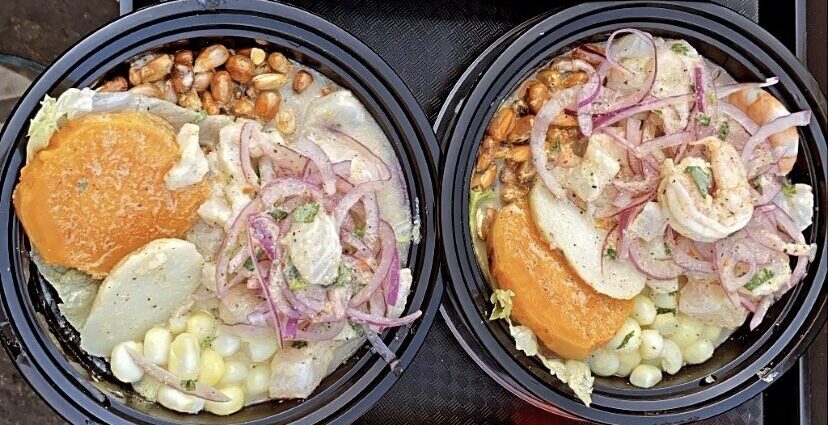 Fish – $12
Shrimp – $13
Mixto – $15
Leche De Tigre – $5
---